Skin Scrubber - Face Spatula, Blackhead Remover Pore Cleaner with 4 Modes
Skin Scrubber - Face Spatula, Blackhead Remover Pore Cleaner with 4 Modes
Product Code:
Availability:In stock
Have a question?
Product Features:

Cleansing Mode - Deep cleansing opens up the pores to remove dirt and impurities, enhances the shedding of the aged and aberrant cells

Lifting Mode - Massaging on your face with this device helps reduce the appearance of fine lines and wrinkles.

Ion+ & Ion- Mode - The Ion- mode helps absorb nutrition such as Vitamin C or mineral ingredients into the skin. The Ion+ mode helps remove dirt and impurities out of your skin then takes a smooth face to you.


How to use:
Step 1. Wash your face with warm water or cream to keep your skin wet
Step 2. Press the button for 3 seconds to turn on the device, select "Cleansing" mode for deepening cleansing function, if you want to turn off the device, press the button for 3 seconds either.
Step 3.If you need to reduce the wrinkles, select "Lifting" mode to lift your skin
Step 4. If you want your skin to become smoother and shiny, select "Ion+ & Ion-" mode to help your skin absorb nutrition.


Warm tips:
When first using the skin scrubber, you need to charge it for about 2 hours and notice that the machine can't work when charging.
Don't use the device when washing as the body is not waterproof.
It is very important to keep your face wet with cream or warm water before using the skin scrubber spatula.
Press the button for 3 seconds to turn on the device.It is the same with turn off the skin scrubber.

Specification:
Output Voltage: DC 3.7V
Power Supply: AC100V-240V
Rated Frequency: 50HZ-60HZ
Power: 2W
Charging Duration: 2 Hours
Materials: ABS + Stainless Cleansing Head

Package Included:
1* Skin Scrubber
1* USB cord
1* English user manual
8Pcs Blackhead Acne Remover Comedone Extractor Tweezers Tool Kit - (with Box)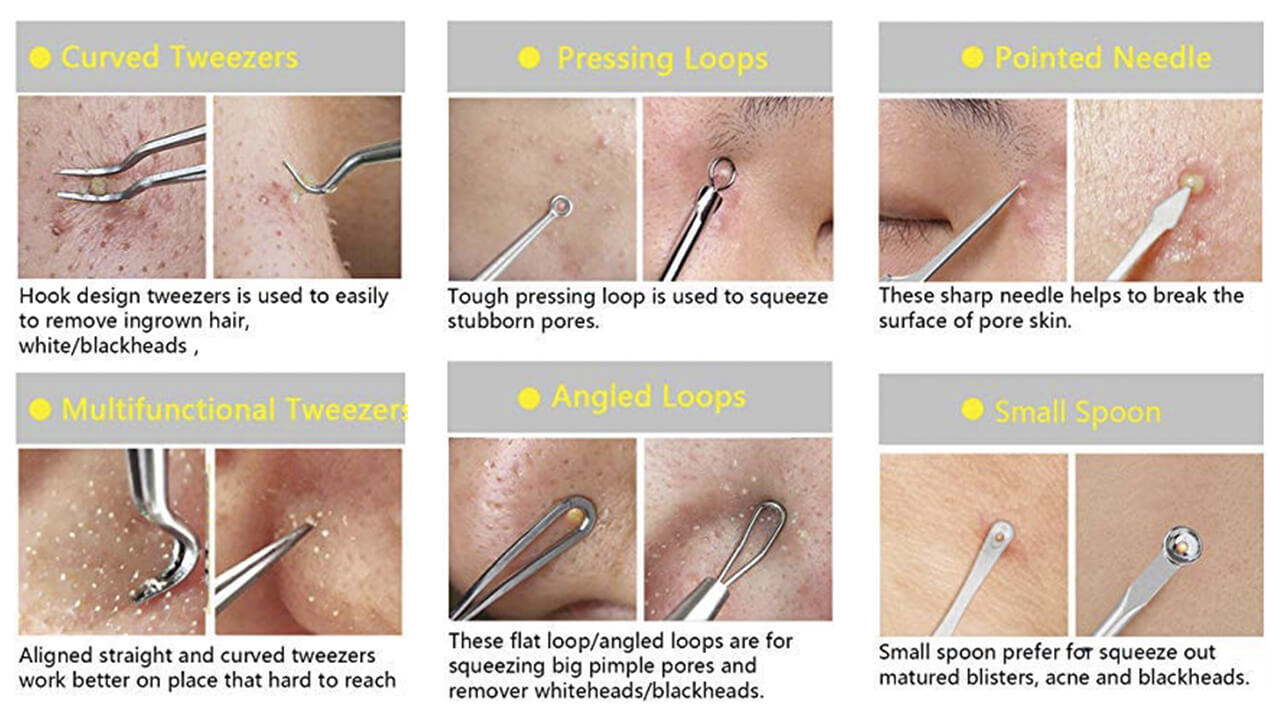 2 PCS Silicone Face Mask Brush- Suitable for sensitive skin face and body



100% Natural 10-Count Compressed Facial Sponges - (Reusable)


Compressed: 2.6" (65mm) in diameter and 0.04" (1mm) in thickness.
Hydrated: 2.9" (73mm) in diameter and 0.4" (10mm) in thickness.



[lookbook id="1597829493"]